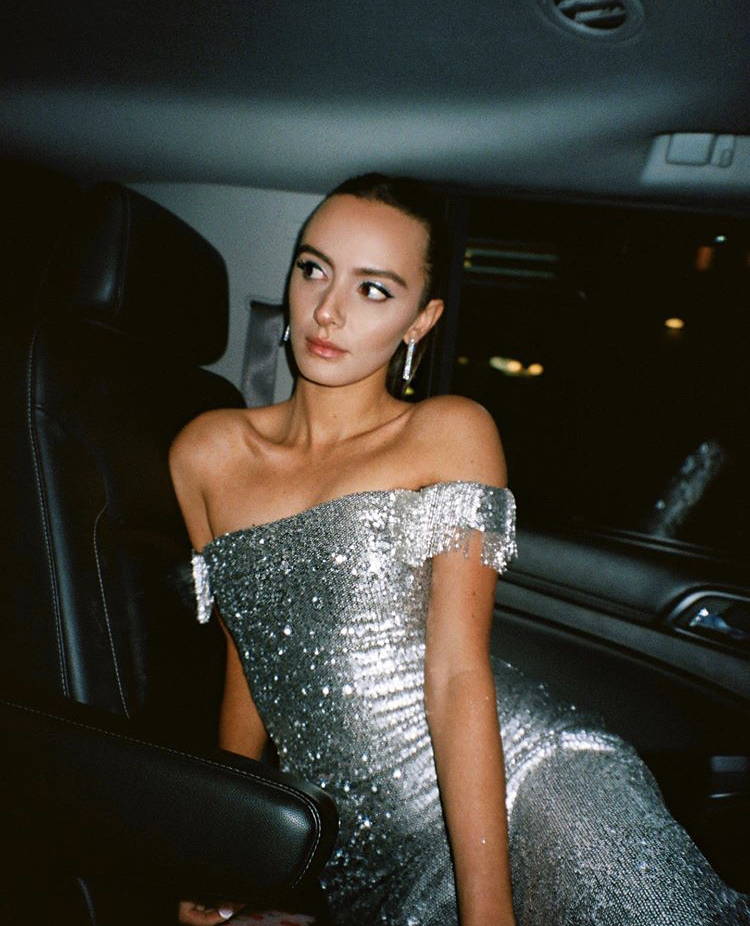 Where are you from and where are you based?

I'm from Los Angeles and now I live between there and New York City!

 

¿De dónde eres y dónde tienes las base?

Soy de Los Angeles y vivo entre Los Angeles y Nueva York!

 

You have an amazing podcast with, Friend of a Friend, How did you come up woth the idea? What made you start it?

I've always been passionate about journalism and storytelling, especially today where we have so many young, inspiring entrepreneurs forging their own paths. The podcast space was intriguing to me because of the rawness of conversations - you really feel like you're listening to a friend of a friend! I've learned so much from podcast session before starting my own, so I was really excited to create a space where people can talk about their own experiences and hopefully inspire our listeners as well.

 

Tienes un podcast, Friend of a Friend, ¿cómo surgió la idea? ¿Que te empujó a empezarlo?

Siempre he sido una apasionada del periodismo y de contar historias, sobre todo hoy en día cuando hay tantísimos emprendedores jóvenes e inspiradores creando sus propios caminos. El mundo de los podcast me parecía muy intrigante por la realidad de las conversaciones - talmente parece que estás escuchando hablar a un amigo de un amigo! He aprendido tanto escuchando podcasts antes de empezar el mío propio, que tenía muchas ganas de crear mi espacio en el que la gente pudiese hablar de sus propias experiencias y con suerte, inspirar a nuestros oyentes también.

 

You've also co-founded System of service. What is it exactly and how does it work?

System of Service is a non-profit organization aimed at galvanizing our community to get involved in charity initiatives they're passionate about. We host service events monthly that encourage getting physically involved in giving back and not just donating. We also work with brands to enhance their corporate social responsibility and co-host events.

 

También has co-creado System of service. ¿Qué es exactamente y cómo funciona?

System of service es una organización sin ánimo de lucro que tiene como objetivo animar a la comunidad a involucrarse en iniciativas caritativas de las que se sientan apasionados. Creamos eventos mensualmente en los que alentamos a la gente a que se involucre físicamente y no sólo donando. También trabajamos con marcas para ayudarles a incrementar su responsabilidad social corporativa.

 

Ideally, dead or alive, who would you love to interview on your podcast? Name 3 people.

Just 3?!?! Yara Shahidi, Cleo Wade, and Maggie Rogers.

 

Idealmente, ¿a quién te gustaría entrevistar en tu podcast? Dinos 3 personas vivas o muertas.

Sólo 3?! Yara Shahidi, Cleo Wade y Maggie Rogers.

 

You have great style. If you could only wear one outfit for the rest of your life, what would it be?

Vintage jeans, my Nike Air Force 1s, and a Cotton Citizen sweatshirt. Comfort is key.

 

Tienes un estilo maravilloso. Si sólo pudieses ponerte un outfit durante el resto de tu vida, ¿cuál sería?

Jeans vintage, mis Nike Air force 1s y una sudadera de Cotton citizen. Estar cómoda es la clave.

 

Who's your favorite designer?

It's always changing! Right now I love Isabel Marant.

 

¿Quién es tu diseñador favorito?

Es muy cambiante! Ahora mismo adoro a Isabel Marant.

 

What was your last purchase?

 

¿Cuál fue tu última compra?

Estamos en pleno cambio de estación, así que he hecho una compra grande en Zara! Suelo cambiar mis básicos cada dos meses - camisestas nuevas, sudaderas, etc. Pero últimamente no me quito esto:

 

What's the most precious thing you have in your closet?

A vintage black Hermés Birkin from my mother.

 

¿Qué es lo más preciado que tienes en tu armario?

El bolso Birking vintage en negro de Hermés de mi madre.

 

Favorite fashion moment?

Joan Didion (I'm a huge fan) as the face of Celine's Spring 2015 collection.

 

¿Momento fashion favorito?

Joan Didion (soy muy fan) como cara de la campaña de Celine de primavera en 2015.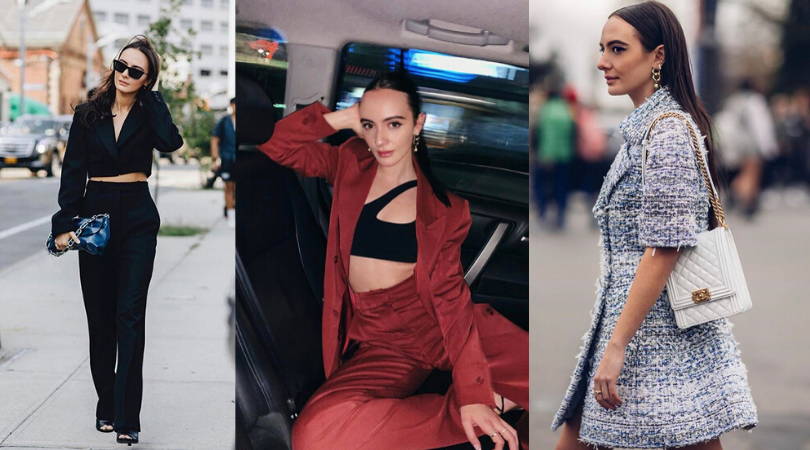 Do you have a fashion icon?

 

¿Quién es tu icono de moda?

 

What inspires you in your life in general?

Storytelling. I've always been inspired by a person's ability to use their voice to help those around them.

 

¿Qué te inspira en tu vida en general?

El contar historias. Siempre me ha fascinado la habilidad de la gente para usar su voz como medio de ayuda a los que están a su alrededor.

 

A place to get lost?

A good book. Or Central Park.

 

Un buen libro. O Central Park.

 

A movie?

 

 

A book?

When Breath Becomes Air by Paul Kalanithi. Warning, it's a tear-jerker.

 

When breath becomes air de Paul Kalanithi. Cuidado, porque te hace llorar como una magdalena.

 

Favorite restaurant?

 

 

What do you always carry in your bag?

Keys, wallet, iPhone, my Chanel brow gel and lip gloss. Always have to keep the brows in place :)

 

¿Qué llevas siempre en tu bolso?

Las llaves, la cartera, el iPhone, mi gel de cejas de Chanel y un gloss. Siempre hay que tener las cejas en su sitio :)

 

Denim or leather?

 

 

What's next for

Olivia

 

Perez

?

Expect to see more of the podcast! 2020 will bring more episodes, more guests, and more conversations to get inspired by.

 

Qué está en el horizonte para Olivia Perez?

Mucho más del podcast! En 2020 tendremos muchos más episodios, invitados y más conversaciones inspiradoras!